Featured

Price, low to high

Price, high to low

Alphabetically, A-Z

Alphabetically, Z-A

Date, old to new

Date, new to old

Best Selling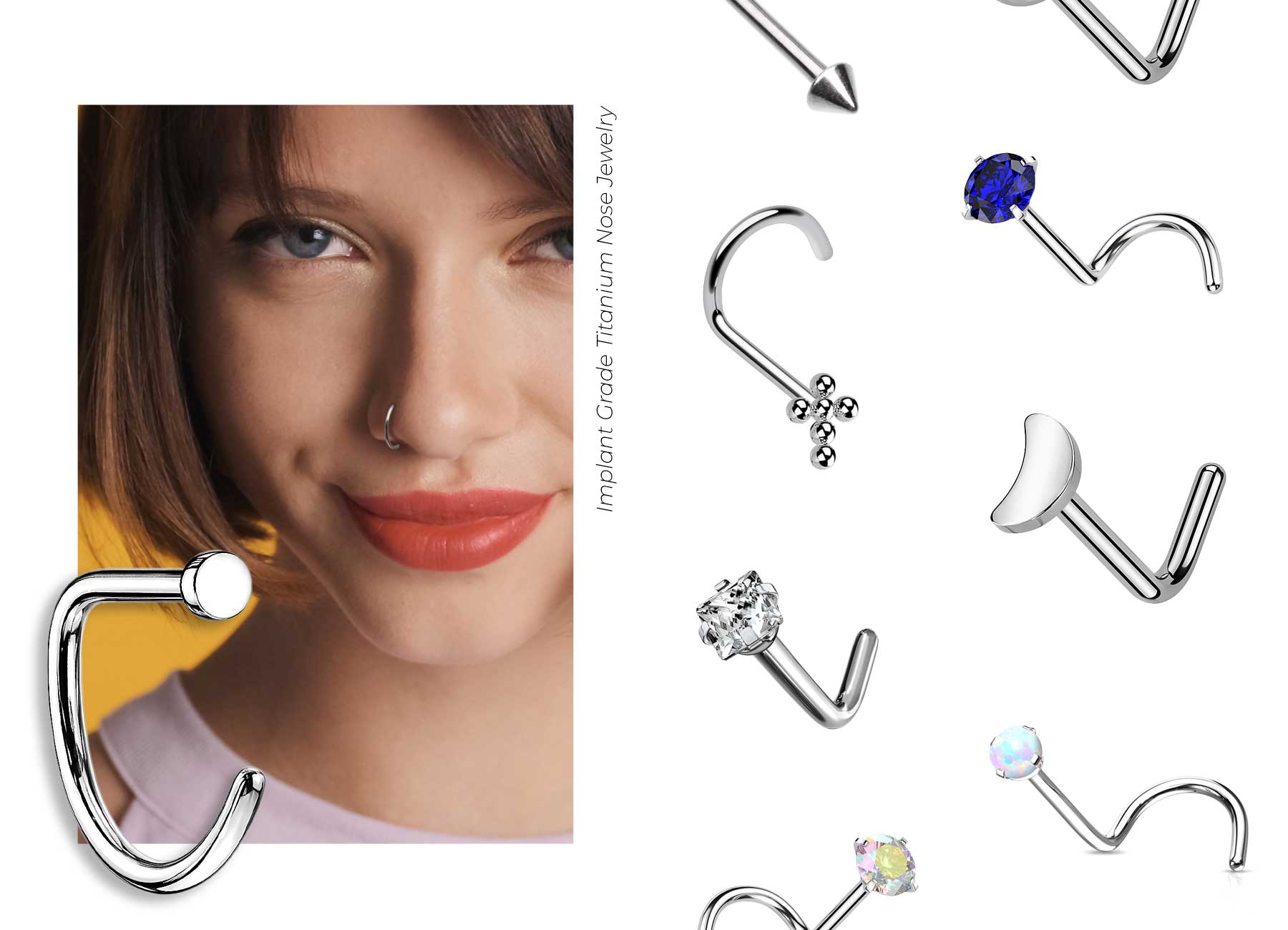 Implant Grade Titanium Nose Jewelry
Up your nose piercing game with our collection of implant grade titanium (Ti-6AL-4V-ELI ASTM F136) nose rings. Our nose studs and hoops come in a variety of styles and designs, so you can find the perfect piece to complement your unique style.

Our titanium nose studs are available in both studs, screws, and L-shaped styles, with options for flat, ball, iconic charms or gem tops for you to choose from.

All of our titanium jewelry are made from implant grade titanium and guaranteed to be durable and allergy-free.  Made with micro precision, all our titanium nose studs, L-Shaped rings and hoops will ensure a smooth and comfortable insertion.  Regardless of your size, 20g or 18g, you can always expect a perfectly sized nose jewelry from us.

Whether you're looking for a simple titanium nose stud or a unique nose hoop, we have them. Shop our collection of implant grade titanium nose ring jewelry and take your piercing to the next level.