The newest and freshest
Body Jewelry
High Quality Piercing Jewelry, coupled with the best price and service. Shop our latest body jewelry for every piercing.
SHOP BODY JEWELRY
Body Jewelry done right
Got piercing? We've got the jewelry.
Shop high quality body piercing Jewelry with us. With a massive selection of the most sought after body jewelry, we have perfect jewelry for every piercing you have. Whether you like the classic look or want to achieve a hard-core look, we have that perfect jewelry for you. For stretched ear lobes, we have ear gauge plugs, tapers, hangers, and ear weights. Got stacked ears or want to start your own ear curation? We've got labret studs, clicker or bendable hoops, and various types of barbells for your cartilage, helix, rook, daith, and all other ear piercings. Need a new sparkle on your nose? We have over thousands of jewelry for nostril or septum piercing. Nipple barbells? We've got that. And, Belly rings, of course! We have your body jewelry, regardless of what you are looking for. Think of us as a super store for body jewelry. For every type of piercing jewelry we carry, you will find them available in many different materials: Body jewelry available in 14K gold, implant grade titanium, surgical stainless steel, silicone, natural wood, glass, and more. With Unique & Stylish Designs by BM25.com, we strive to provide you with the best piercing jewelry at with stellar customer service to provide you with the best 24/7 online shopping experience. Please feel free to visit our local warehouse, during our operating hours, for a personalized body jewelry shopping experience near you.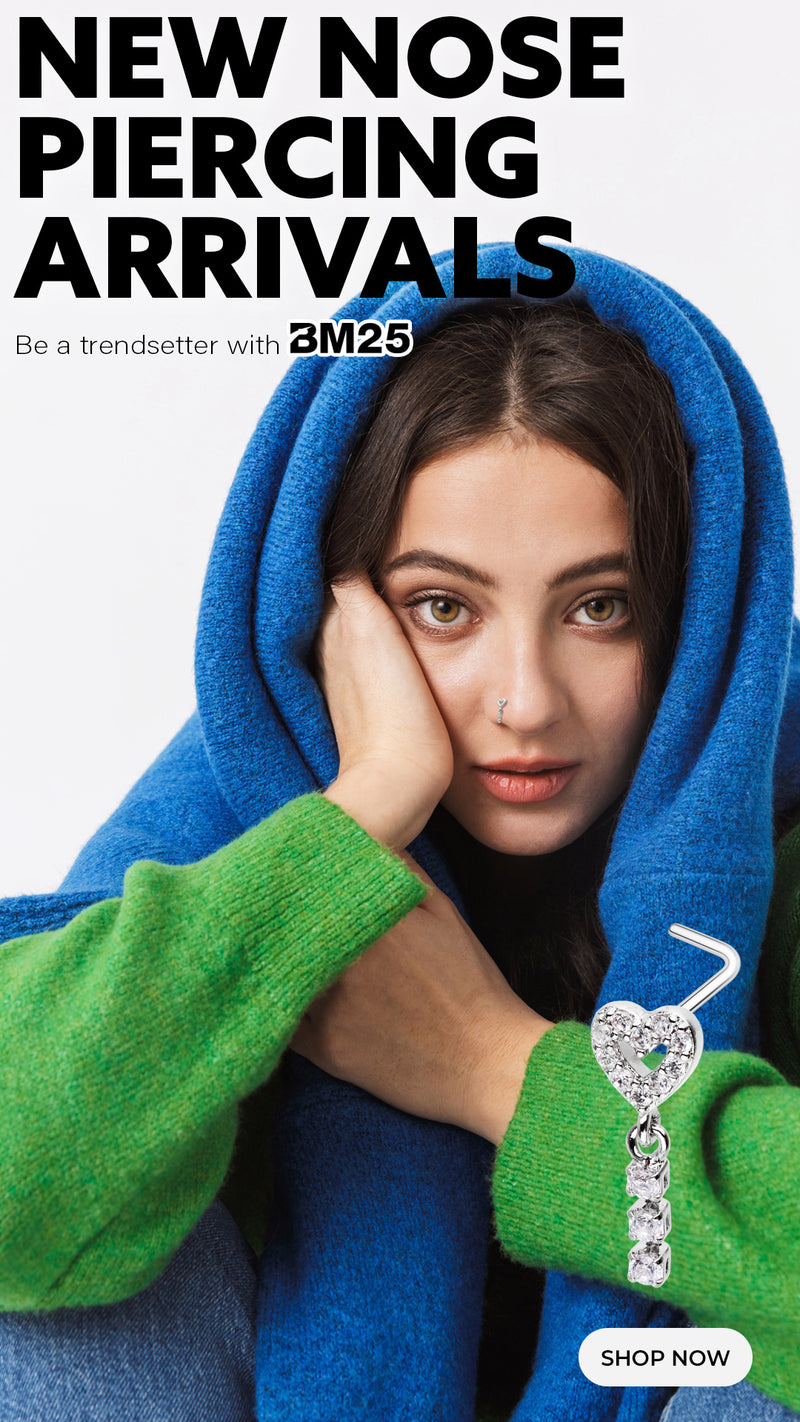 New nose piercing arrivals
Discover the perfect nose jewelry for every occasion – choose from our L-shaped, stud, or ring options and express yourself in style.
Shop Now
Create your own style
Our OneFit™ Threadless Jewelry and Parts are Interchangeable! Mix & Match to create your own perfect jewelry.
Shop Now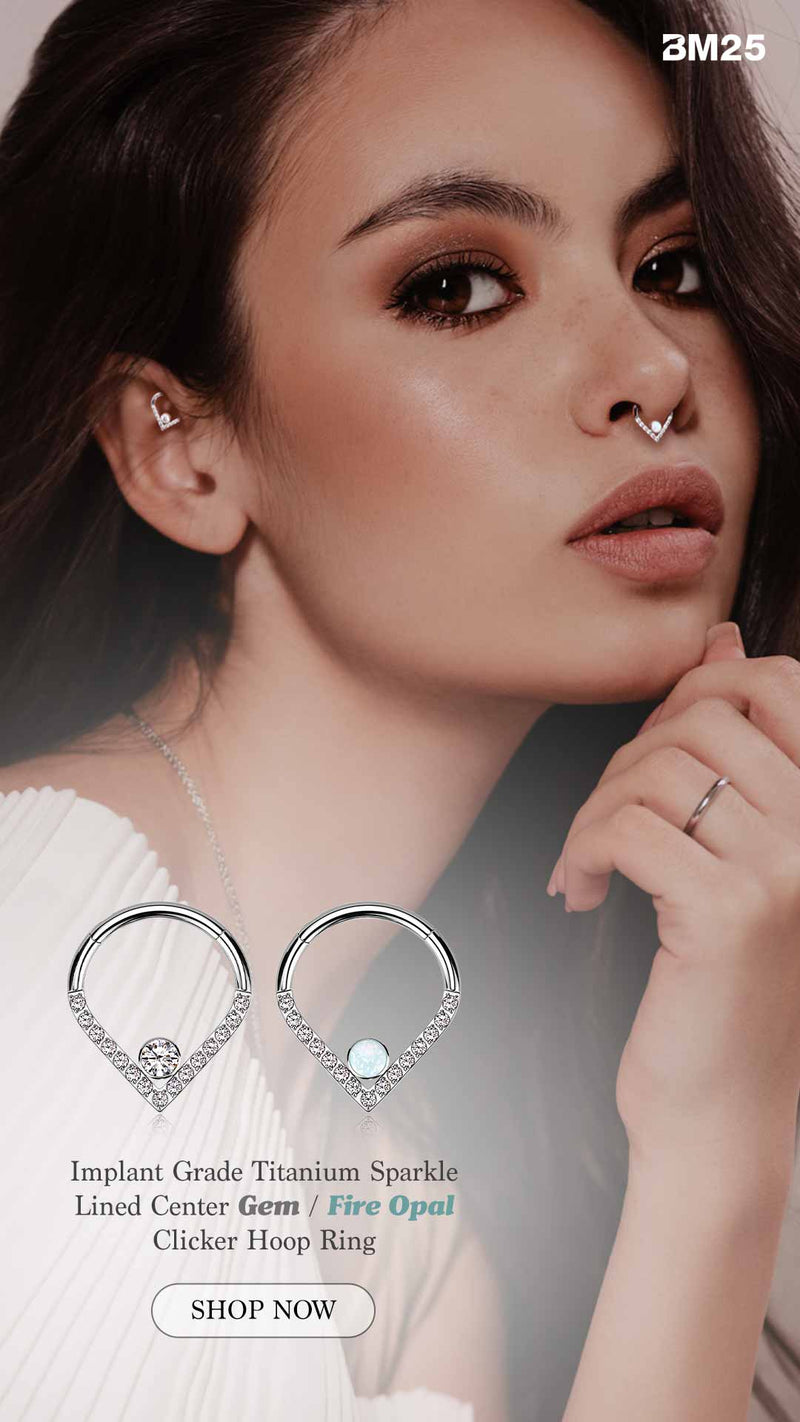 perfect for holiday look
From classic elegance to modern trends, find the perfect jewelry for every celebration.
Shop Now

LOVE LOVE LOVE BM25. I have been buying all my piercing jewelry from them for the past year and a half. The quality is great and ships extremely fast, they have made a customer for life.
August 2023

I bought the 10g 8mm lovely clickers.I love the simplicity and they look and feel great. I did receive one that was not opening so I messaged them. Dee was quick to reply and the matter was taken care of to satisfaction. I plan on ordering more jewelry from BM25. Thanks!
August 2023

Fantastic selection of piercing bars and ends, excellent service and really fast shipping. Definitely my favorite place to get any piercings!
July 2023