Featured

Price, low to high

Price, high to low

Alphabetically, A-Z

Alphabetically, Z-A

Date, old to new

Date, new to old

Best Selling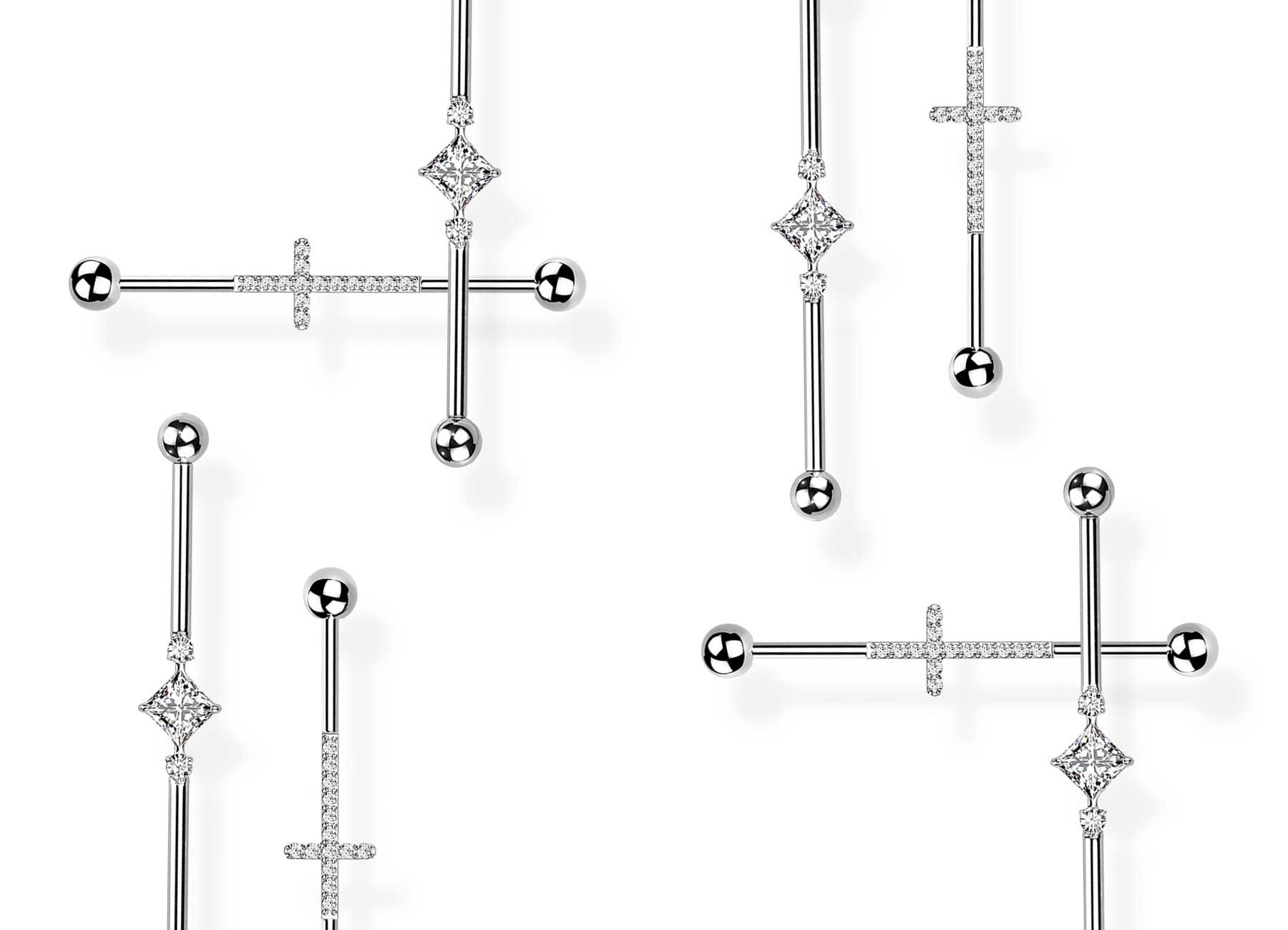 Implant Grade Titanium Industrial Barbells
Looking for the highest quality industrial barbells to show off your unique style? Look no further than our collection of implant grade (ASTM F136) titanium industrial barbells! These durable and stylish barbells are perfect for a variety of piercings, including scaffold and cartilage piercings.

Made from premium-grade titanium, these industrial barbells are bio-compatible, hypoallergenic, and resistant to corrosion, making them ideal for those with sensitive skin or allergies. With a wide range of styles and sizes available, you're sure to find the perfect industrial barbell to suit your individual taste and piercing needs.

Choose from a variety of sleek and stylish designs, including classic titanium barbells, colorful titanium anodized barbells, and industrial barbells adorned with sparkling gems or intricate designs. All of our industrial barbells are carefully crafted with attention to detail, ensuring that they're not only functional but also visually stunning.

At BM25.com, we pride ourselves on offering the highest quality industrial barbells at affordable prices, so you can show off your individuality without breaking the bank. Browse our collection today and find the perfect industrial barbell to complete your unique look!