Featured

Price, low to high

Price, high to low

Alphabetically, A-Z

Alphabetically, Z-A

Date, old to new

Date, new to old

Best Selling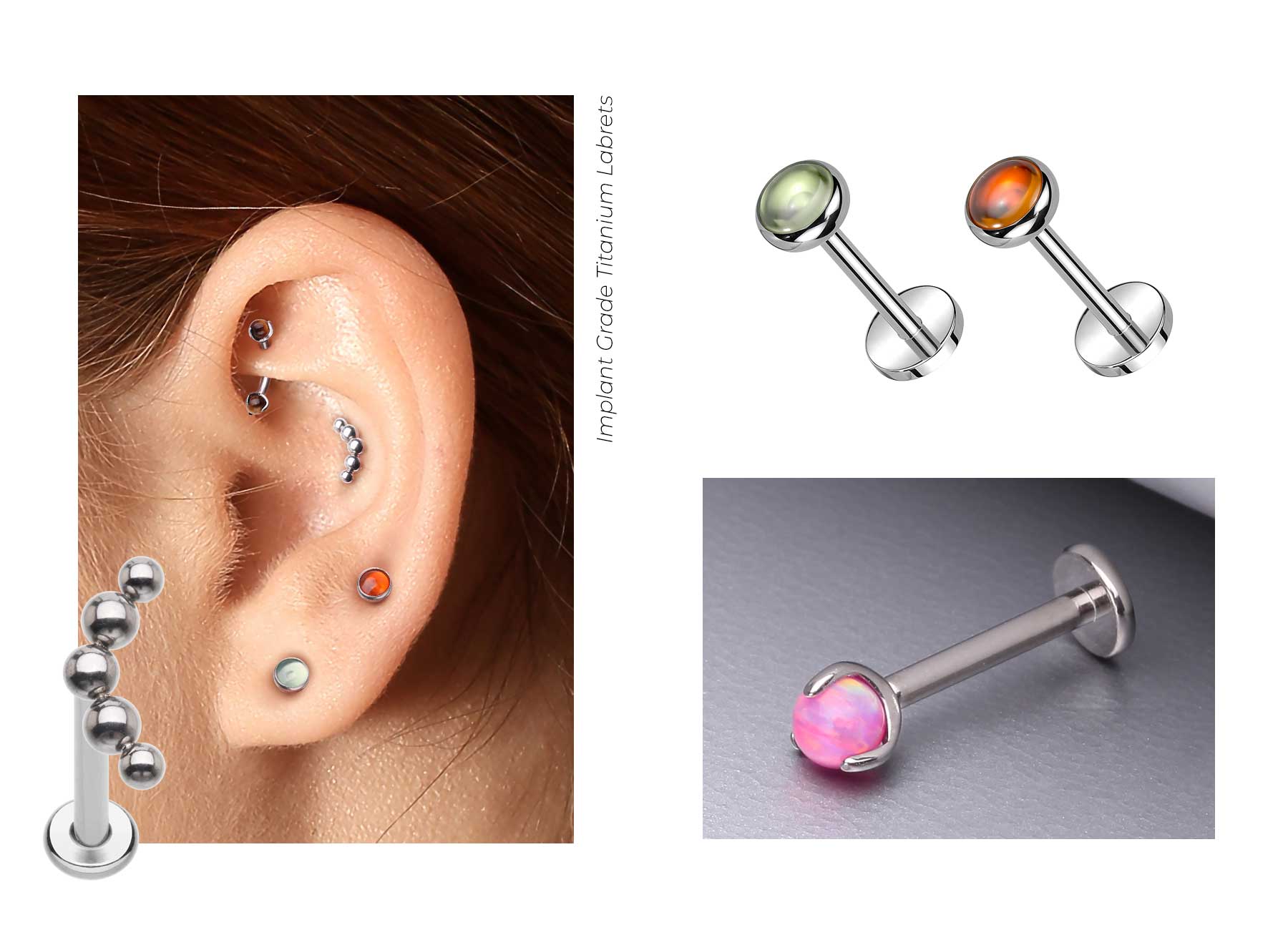 Implant Grade Titanium Labrets
Discover our collection of high-quality ASTM F136 implant grade titanium labrets, a.k.a. Flat Back Studs, designed for maximum comfort and style. Our flat backs are perfect for a variety of piercing types, including ear, lip, tragus, and so much more.

Choose from our selection of threadless and internally threaded options, ensuring a secure and easy fit. Our labrets are crafted from top-quality implant grade titanium, ensuring they are safe for even the most sensitive skin.  By the design, labrets can provide the most comfortable experience with the flat back that sits flush with your piercing, even when you sleep with the jewelry.  That's where it gets its popular nickname, 'the sleeper earring'.

Our flat back earrings come in many sizes and styles, allowing you to find the perfect fit every time. From classic and simple designs to more elaborate and ornate styles, we have something for everyone.

Whether you're looking for a sleek and modern look or a more traditional style, our collection of implant grade (ASTM F136) titanium labrets is sure to have something to suit your needs. Shop now and discover the perfect piece to complete your look.