Featured

Price, low to high

Price, high to low

Alphabetically, A-Z

Alphabetically, Z-A

Date, old to new

Date, new to old

Best Selling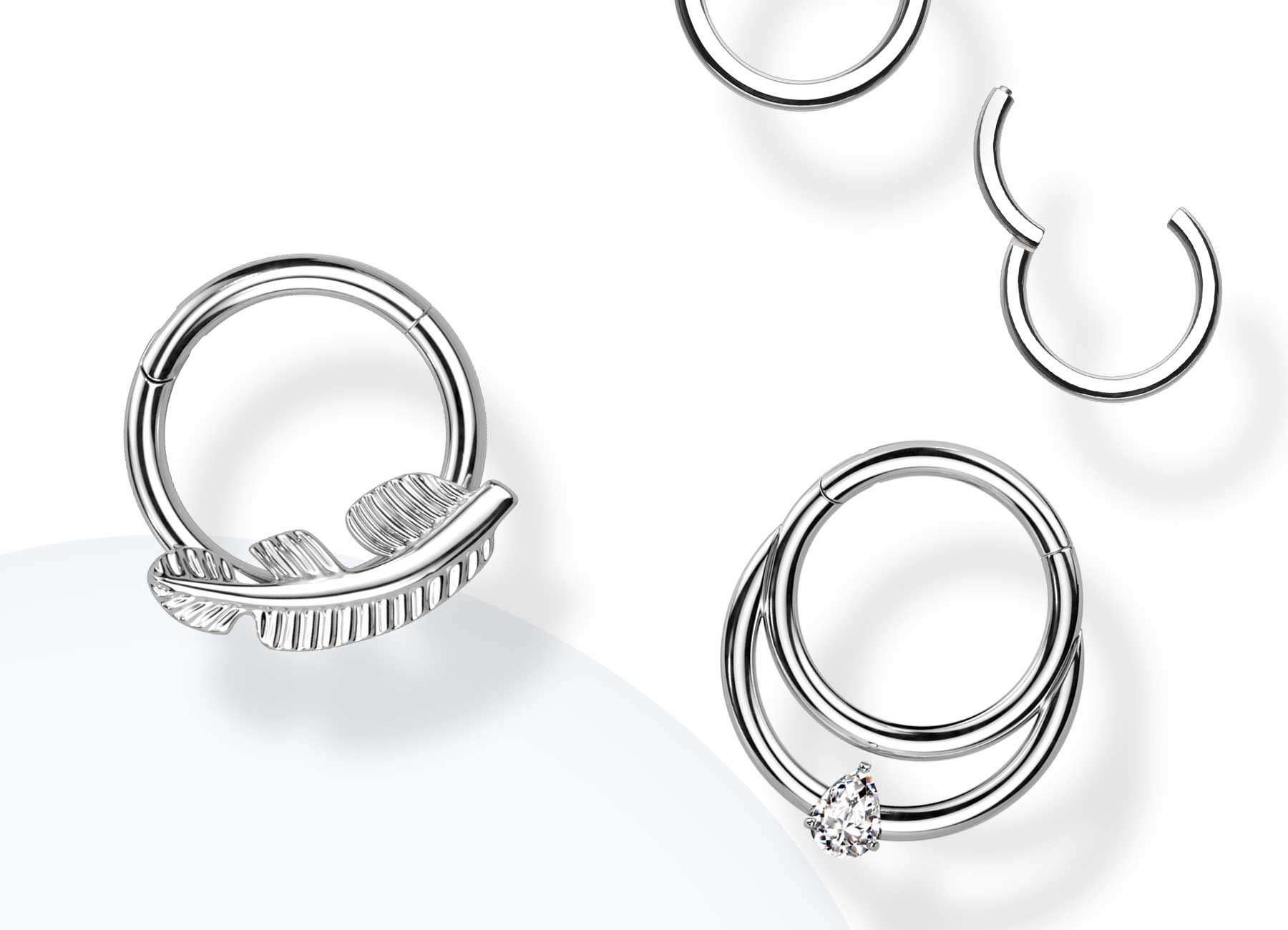 Implant Grade Titanium Clickers and Hoops
Discover our selection of implant grade (Ti-6AL-4V-ELI ASTM F136) titanium clickers and hoops for all your piercing needs at BM25.com. Made with high-quality materials, these clickers and hoops are designed to be comfortable, durable, and safe for your body.

Our collection features a variety of styles and sizes, including hinged clickers, seamless hoops, segment rings, horseshoe barbells, captive bead rings and more. You'll find everything you need to create a unique and stylish look for your cartilage, earlobe, eyebrow, septum, or lip piercing.

All of our implant grade ASTM F136 titanium clickers and hoops are perfect for those with sensitive skin, as they are hypoallergenic and resistant to corrosion. Plus, their easy-to-use designs make them a breeze to insert and remove.