Featured

Price, low to high

Price, high to low

Alphabetically, A-Z

Alphabetically, Z-A

Date, old to new

Date, new to old

Best Selling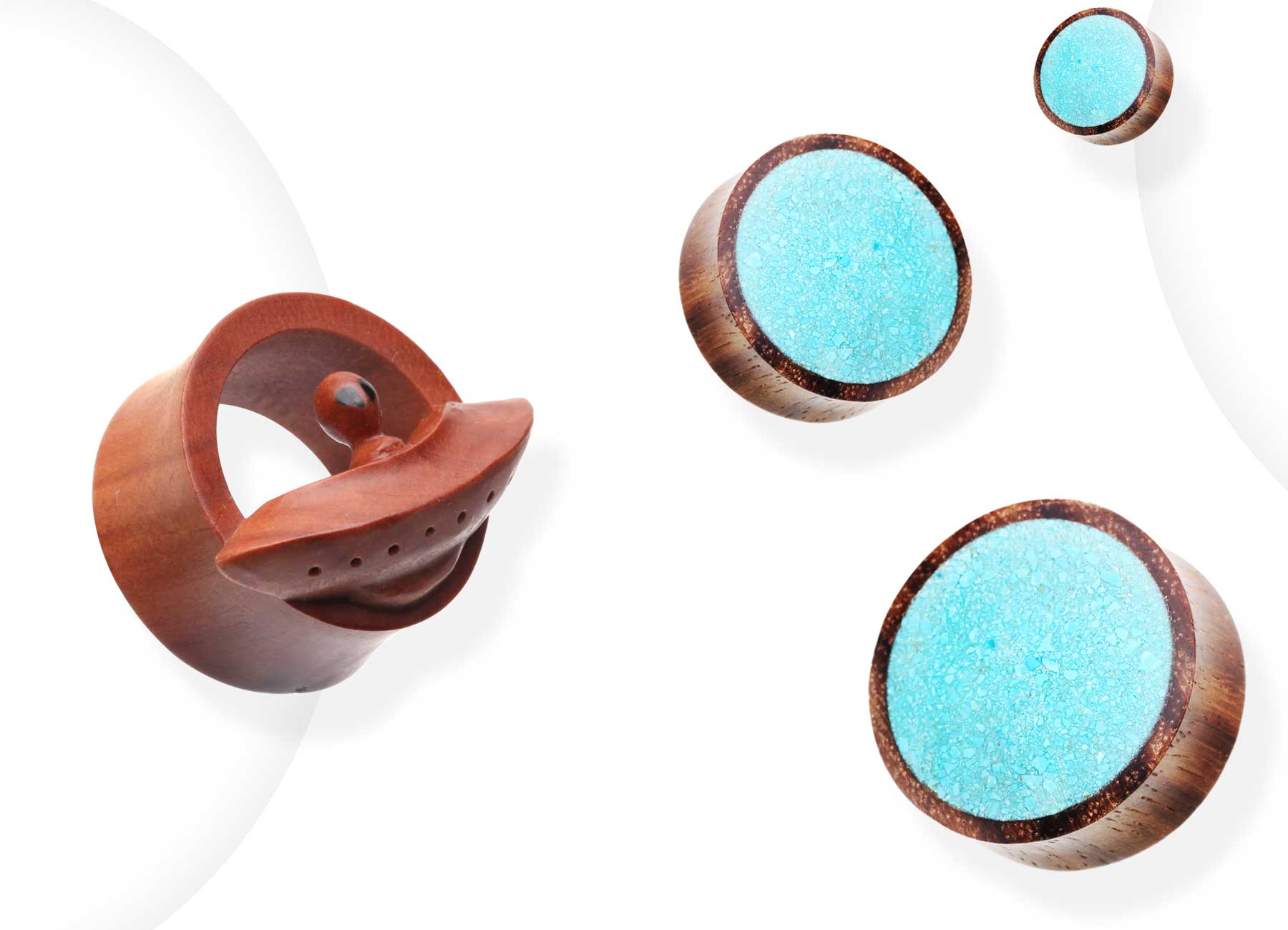 Natural Wood Plugs
Discover the beauty of natural wood ear gauge plugs with BM25.com! Our collection of wooden plugs comes in a variety of unique shapes, gauges, and finishes.  Handcrafted with care to ensure a smooth, comfortable fit in your stretched earlobes, you will love our selections.  Whether you're a seasoned plug wearer or new to the world of ear gauging, our natural wood plugs are a great addition to your collection.

We make our wood plugs with sustainably sourced materials, ensuring that your purchase supports responsible and ethical practices.  We offer a wide range of wood types, including arang, ebony, rosewood, bamboo, coconut, sabo, olive, tamarind and many others, so you can find the perfect match for your style.

At BM25.com, we know that finding the perfect plug is essential for your comfort and style. That's why we offer natural wood ear gauge plugs in a variety of sizes, from small gauges to 3 inches. Whether you prefer single flare, double flare, tunnels, or hangers, we've got you covered.  Plus, the lightweight and breathable nature of wood gauges mean that your ears will stay comfortable and dry, even during extended wear.

Experience the beauty and comfort of natural wood plugs with BM25.com. Shop our collection today and find your perfect fit!