Featured

Price, low to high

Price, high to low

Alphabetically, A-Z

Alphabetically, Z-A

Date, old to new

Date, new to old

Best Selling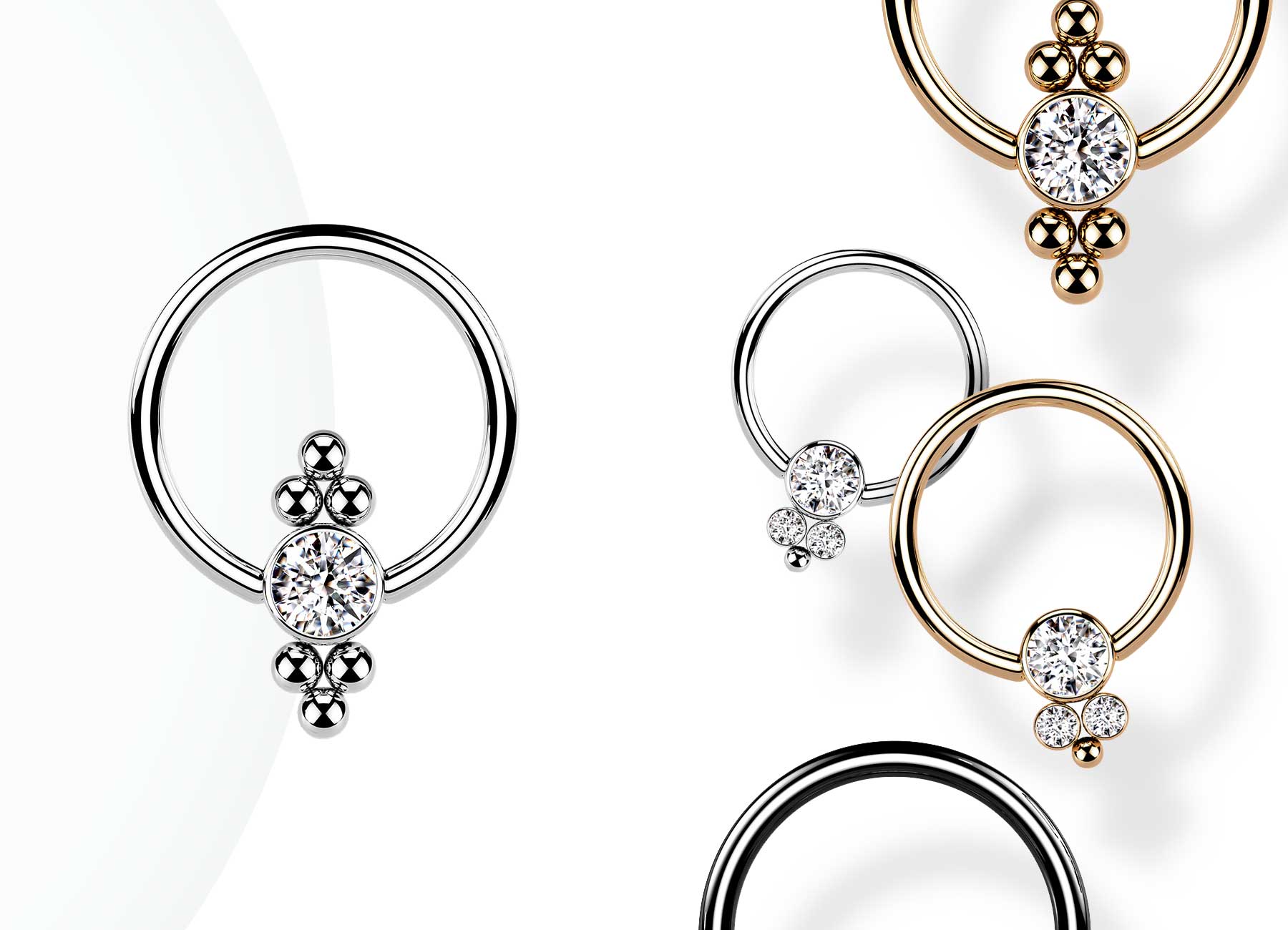 Captive Bead Rings
Discover the timeless beauty of captive bead rings for your piercings. Our collection offers a wide selection of high-quality jewelry, including 14 karat gold, implant grade titanium, and surgical steel options.

Captive bead rings are incredibly versatile and can be worn in various piercings, such as earlobe, helix, and septum. Their simple yet elegant design features a small bead that is held in place by the ring, creating a seamless and stylish look.

Wearing captive bead rings is easy and hassle-free. Simply remove the bead, insert the ring into your piercing, and secure the bead back in place. Their versatility allows you to experiment with different placements and combinations, giving you endless options to express your personal style.

Our collection features captive bead rings in a range of sizes, designs, and materials, ensuring there's something for everyone. Whether you prefer the classic elegance of 14 karat gold, the durability of implant grade titanium, or the affordability of surgical steel, we have the perfect ring for you.

Shop our collection of captive bead rings now and enhance your piercing with a touch of elegance and versatility.