Featured

Price, low to high

Price, high to low

Alphabetically, A-Z

Alphabetically, Z-A

Date, old to new

Date, new to old

Best Selling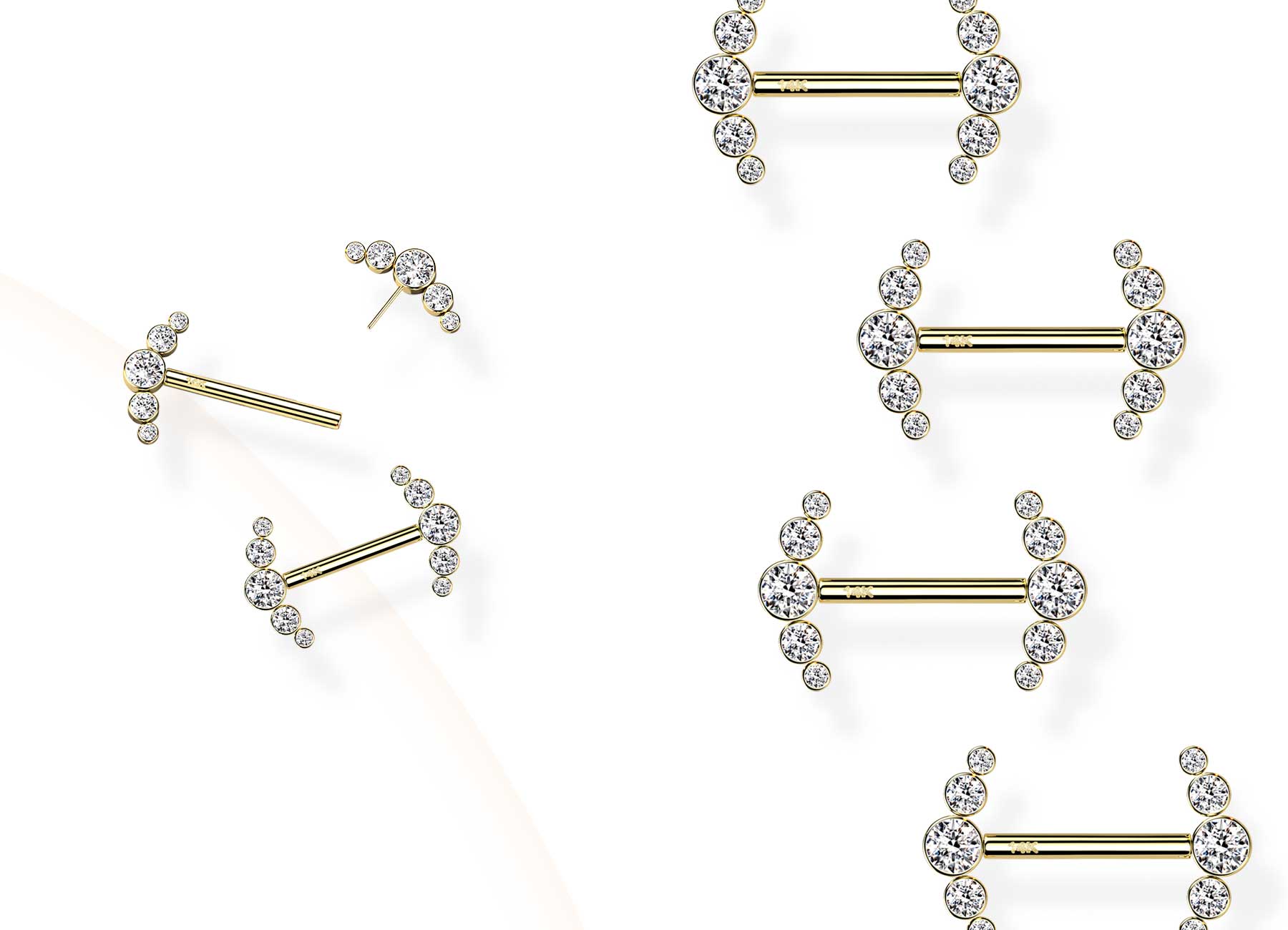 14 Karat Gold Nipple Jewelry
Indulge in the ultimate expression of intimacy with BM25.com's exclusive collection of 14K gold nipple ring jewelry. Our stunning nipple barbells and shields are crafted from real 14K solid gold.  You'll love the exceptional quality and safety while providing an elegant touch to your intimate moments.

Our 14K solid gold nipple ring jewelry is the perfect way to showcase your unique style with a touch of sophistication. With many designs to choose from, you'll find everything from subtle and elegant pieces to bold and daring designs.

Our nipple barbells are available in a variety of sizes to ensure the perfect fit for any nipple piercings.  Furthermore, our nipple shields offer a stunning decorative touch that is both eye-catching and sensual.  Also, be sure to check out our OneFit™ Threadless system nipple jewelry.

Whether you're dressing up for a special occasion or just want to add a touch of luxury to your intimate moments, our 14 karat gold nipple ring jewelry is the perfect choice. Designed with both style and comfort in mind, you'll look and feel your best with our nipple jewelry.  We have both yellow gold and white gold finish available for you to choose from.