Featured

Price, low to high

Price, high to low

Alphabetically, A-Z

Alphabetically, Z-A

Date, old to new

Date, new to old

Best Selling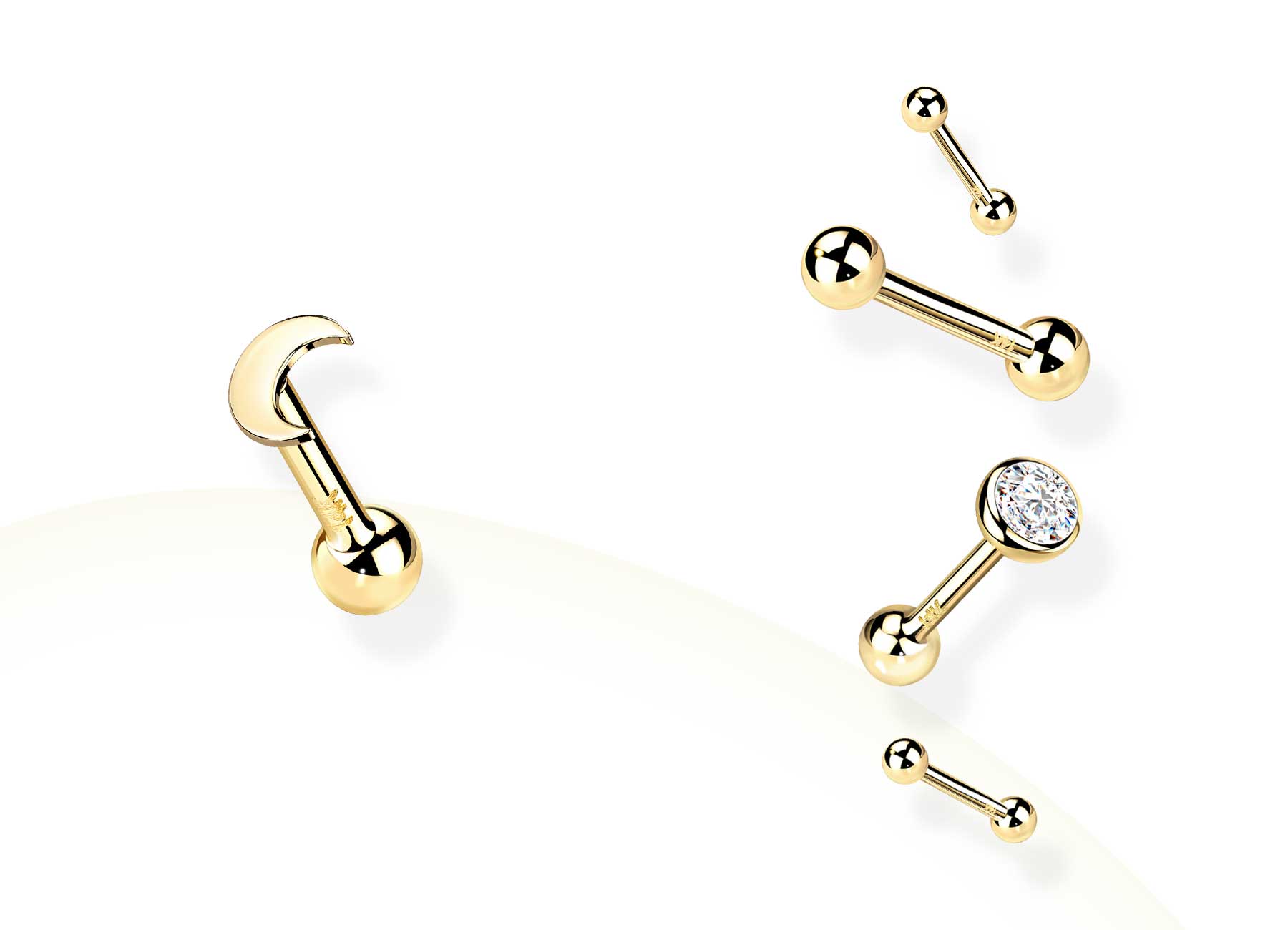 14 Karat Gold Barbells
Discover the epitome of elegance with our exquisite collection of 14 karat gold barbells at BM25.com. Crafted with precision and sophistication, these barbells are designed to take your piercing game to new heights.

Made from luxurious 14 karat gold, available in both white and yellow, our barbells are not only stunning but also durable and long-lasting. The high-quality material ensures a comfortable fit and safe wear for your piercing.

These versatile barbells can be worn in various piercings, including nipple, cartilage, and so much more, allowing you to express your unique style wherever you go. Whether you prefer a classic and minimalist design or something more intricate and embellished, our collection has something to suit every taste.

Embrace the allure of 14 karat gold and elevate your piercing to a whole new level of sophistication. These barbells are perfect for adding a touch of luxury to your everyday look or making a bold statement on special occasions.

Shop our collection of 14 karat gold barbells now and discover the perfect piece to enhance your piercing with timeless beauty and style. Let your jewelry be a reflection of your personality and elegance.